Day two basket case blog hop....I decided to show you my gift bag creations.
I used my cricut...tim holtz ticket...and my sizzix die cuts for the tags and the cute candy.
A little gel pen and stickles on the bunnies...and done! Plus my homemade flower for the one's bunny tail.
Make sure to go to yesterdays post for the little giveaway....
NOW MAKE SURE TO VISIT ALL THE STOPS SO YOU CAN SEE WHAT WONDERFUL CREATIONS ARE MADE....BE BLESSED!!!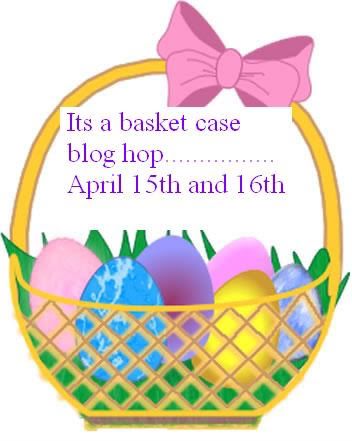 "It's a Basket Case" Blog Hop (April 15-16)!! Here's a list of the ladies participating... Start
HERE
...
ALSO IF YOU COULD BE SO KIND AND VOTE FOR MY EGG OVER AT:
Thank you for stopping by.......I will be anouncing my winners of the blog hop and the 250 followers giveaway on Monday the 18th.... Thank you for entering.... So excited to have surpassed my goal. Hopefully I can inspire you with my creations in the future.
Smiles...always, Tammy